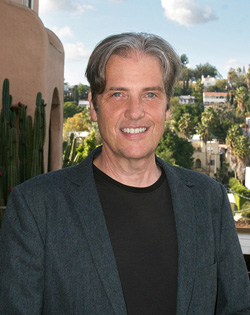 Dan Wingate has devoted his professional career to film and television preservation and the celebration of legendary performers, culminating in the feature-length documentary Kaye Ballard – The Show Goes On…
Wingate's work in the entertainment industry began with coordinating restoration efforts for the Walt Disney Company and Warner Bros, followed by a decade serving as a technical specialist for Sony Pictures, managing a myriad of restoration projects. He subsequently spent a year at the Library of Congress on behalf of the Film Preservation Society, overseeing the protection of early silent films.
Expanding his creative efforts as a producer and editor, Wingate has been involved with a wide-range of legacy-oriented projects involving iconic talents (Lucille Ball, Norman Lear, Doris Day, Paul Williams) and heritage television (Rodgers & Hammerstein's Cinderella, The Glass Menagerie, Maude, The Monkees).
In chronicling singer-actress-comedienne Kaye Ballard's long and fascinating life in show business, Wingate's goal was to present both a joyful portrait and a surprising revelation, spotlighting an artist who ranks among the most versatile of entertainers spanning the vaudeville era into the 21st century.